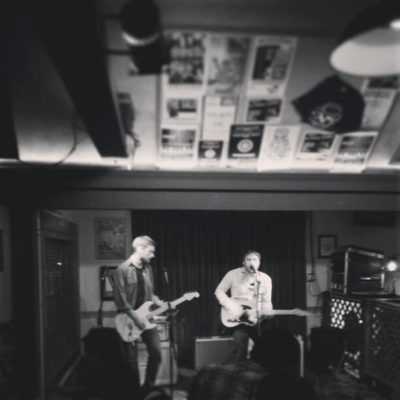 The Angry Lisas are a Portland Oregon rock & roll band started by Sean Taylor, and backed by Daniel Marcus, Cody French, and Jason Howe.
Their first full length album, "Post Kingdoms", was written in the cold of a small cabin during a harsh Michigan winter. The nine song album reflects and vocalizes the clash of fumbling through life, deciphering the ugly parts, and navigating the smoke. Taylor's songs start with a thread of his own reality which is then weaved into a tapestry that audiences not only understand but relate to. This collection tells the story of one universal truth; the things we love in life can both break us and help us grow.
The Angry Lisas songs are chock-full of empathy and a willingness to look at the dark corners of all the things that keep us up at night. These songs are a testament that telling our truths is often the most freeing thing we can do for ourselves.